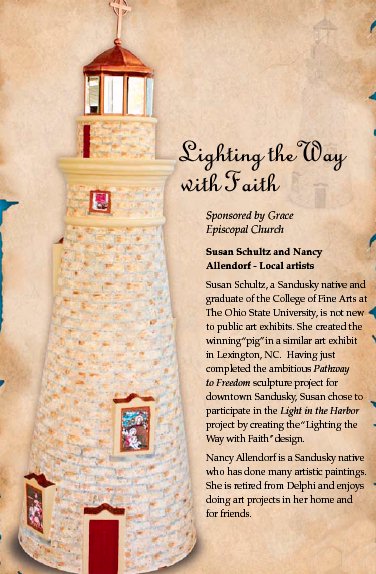 Sponsor: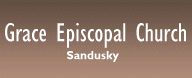 Susan Schultz and Nancy Allendorf
Susan Schultz, a Sandusky native and graduate of the College of Fine Arts at The Ohio State University, is not new to public art exhibits. She created the winning "pig" in a similar art exhibit in Lexington, NC. Having just completed the ambitious Pathway to Freedom sculpture project for downtown Sandusky, Susan chose to participate in the Light in the Harbor project by creating the "Lighting the Way with Faith" design.

Nancy Allendorf is a Sandusky native who has done many paintings. She is retired from Delphi and enjoys doing art projects in her home and for friends.